What's a Virtual Tour?
Now is a perfect time for a career change but a not so good time to meet face-to-face. So, what did Aveda do? We solved the problem. Welcome to the unveiling our virtual tour, which allows you to visit our institute at a safe distance. Moreover, have a one-on-one session with our friendly and knowledgable Aveda Admissions staff.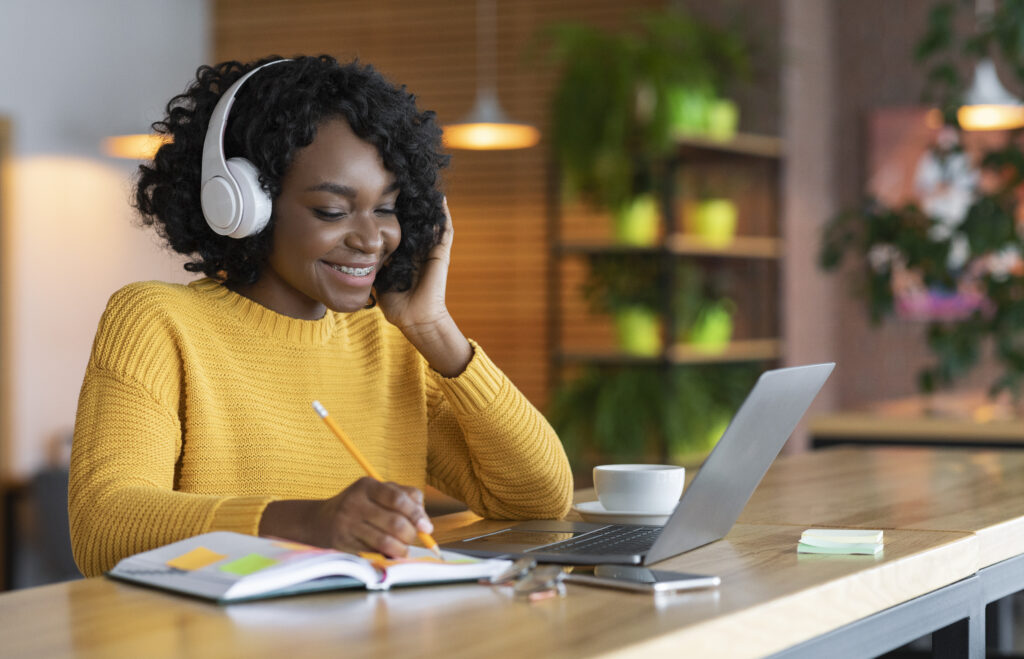 We have put ourselves in your shoes! We figured out how you can stay comfy and get a jump-start on your education during this down time! However, in order to get started enrolling in our programs, we want to meet you and learn about your interests. Even though we must practice social distancing, we want you to get a peak of Aveda Institute Maryland. The best way to do that is by scheduling a quick Virtual Tour.
What's a Virtual Tour like at AVEDA Institute Maryland?
Virtual Tours are video calls that Aveda uses to connect with future students. This it to protect them from leaving the safety and comfort of their homes. Using video calling software, we are able to connect with students online.
The software we have chosen to make this connection possible is Zoom. It's like the classroom version of FaceTime where video calls can be schedule with those whom links are sent.
First, a host (the person scheduling and conducting the call) sends out a link to the invitee's email with scheduled time and date. Second, that link will grant the invitee access to the meeting (or video call). For this instance, you will be the invitee and we will be the host. Once we've sent you the invite link via email, you can click on it and gain access to our video call at your scheduled time.
From then, you will be able to see our friendly admissions rep who will give you further instructions once the video call starts. It also has loads of other special features as well. One of those cool features is that not only can the host and invitee see each other but the host can also share other content with the invitee.
For instance, during the call with your Admissions Rep, you will be able to see an awesome PowerPoint, the Aveda Mission video, and more. That way you get to know our institute while we get to know you!
What happens during a Virtual Tour?
Our Admissions rep, will introduce themselves.
Then, you will get to introduce yourself as our Admissions Rep guides you through a "Get to Know you Questionnaire."
Afterwards, you will learn more about Aveda Institute Maryland and what makes our beauty school and programs differ from others.
Next, we'll want to know what drew you to our program/school. So, that we may help shape our program to better meet your career goals and educational plans.
Moreover, we will give you a good sense of career opportunities for your specific program.
Last, but certainly not least, we want answer questions you may have about our programs.
Finally, we will then provide you a set instructions that will help take you to your next steps for enrollment.
What type of information will you receive?
After getting to know a little about you and your interests, we will also share with you information about admissions process and how to apply for financial aid. During that time, don't hesitate to ask your admissions rep any questions or share any concerns. This way when you have your video call with financial aid next (in a separately scheduled session), all of your questions may be addressed.
How do I sign up?
It's super easy to sign up for a virtual tour. Click Schedule a tour, please read the brief directions and fill out our quick form that can be filled out in under a minute!
After filling out the form, our Admissions Rep will contact as soon as possible with a call, text or email. During that call, text, or email, we will set you up a date and time that works best for you!
Feel free to ask us any questions, and we will happily provide you with the answers you need.
Let's Recap!
So, that's what a Virtual Tour is like at AVEDA Institute Maryland – seems pretty easy, right? There's no hassle or uncertainty! Start your Beauty School journey without leaving the snug comfort of your couch. That is What a Virtual Tour is like at AVEDA Institute Maryland.
Tips & Tidbits:
To help you better prepare, please download the Zoom app and create an optional free account. During video calls, we recommend using headphones with a microphone to increase the quality of your video calling experience. However, this is not a requirement.
Another important factor is to make sure you have a secure connection. You'd be surprise at how many video calls are lost due to an unstable connection. Moreover, if you are disconnected from the call, don't panic. Simply email our admissions rep and we will continue the tour at a later time or over the phone.
Lastly, make sure you are in a quiet place during video calls so that you may experience your tour uninterrupted. You don't want any free radicals like friends, pets, or family distracting you from your video call. Although we are pretty relaxed, we would still like to treat each call with an air of professionalism!
Stay Safe & Healthy!
Aveda Institute Maryland
227 Archer Street
Bel Air, Maryland 21014