Guest Services Update: COVID-19 Announcement
We are excited to welcome you back ON FEBRUARY 1st 2022 !
Guest Service Menu & COVID-19 Safety Guidelines
We are so excited to welcome guests back! Moreover, we dearly care for your safety and the safety of our students and staff. So below are some new service systems so you return home with a fresh new look and safely.
Please read the following carefully, and if you have any questions please contact us for clarity.
Welcome Back Guests!
We will reopen on February 1st, 2022 for pre-booked guest appointments. Please read the following carefully for we are NOT accepting walk-in appointments. Appointments are currently made ONLY by Phone.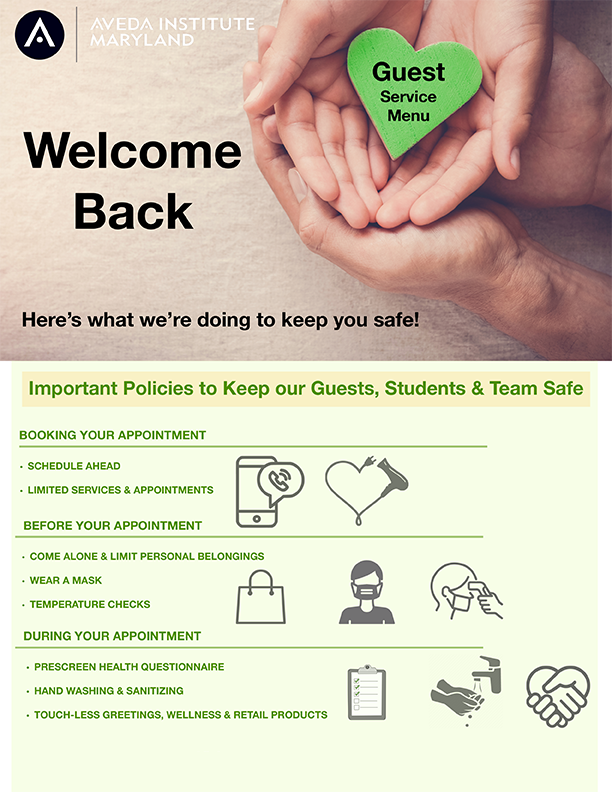 Guest Services: COVID-19 Safety Guidelines
When scheduling and booking an appointment, please keep the following in mind: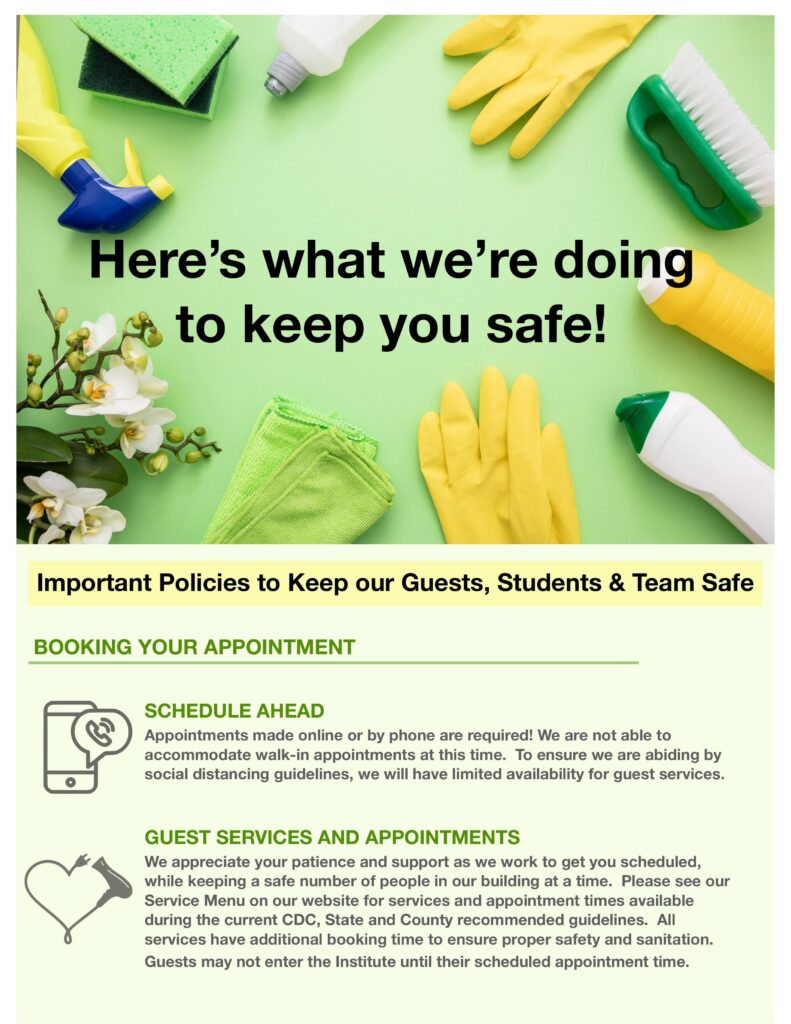 A pre-screen health questionnaire has been implemented that we ask you to answer honestly so you don't endanger your neighbor, stylist, a student, or staff member. We also ask that you sanitize your hands via hand washing or sanitizing solution.
For Guest Services purposes, please take a look at the following new prep procedures and what will take place during your appointment.
How to Prep for your Appointment:
As COVID-19 significantly effects our society we ask you to keep the following in mind because we must recognize that these new changes to our society are to keep us and you safe! We will be significantly enforcing social distancing, and temperature checks. We also are requiring the wearing of masks.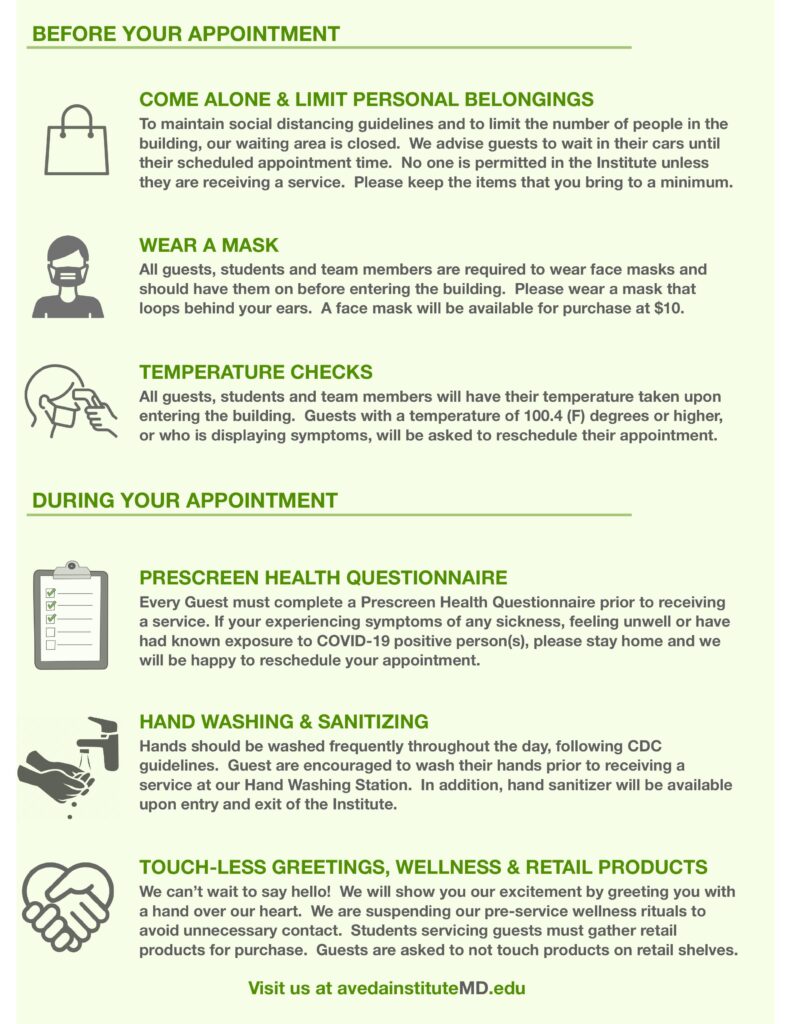 Spa & Salon Menu
Please review this menu as we are offering safety optimized services.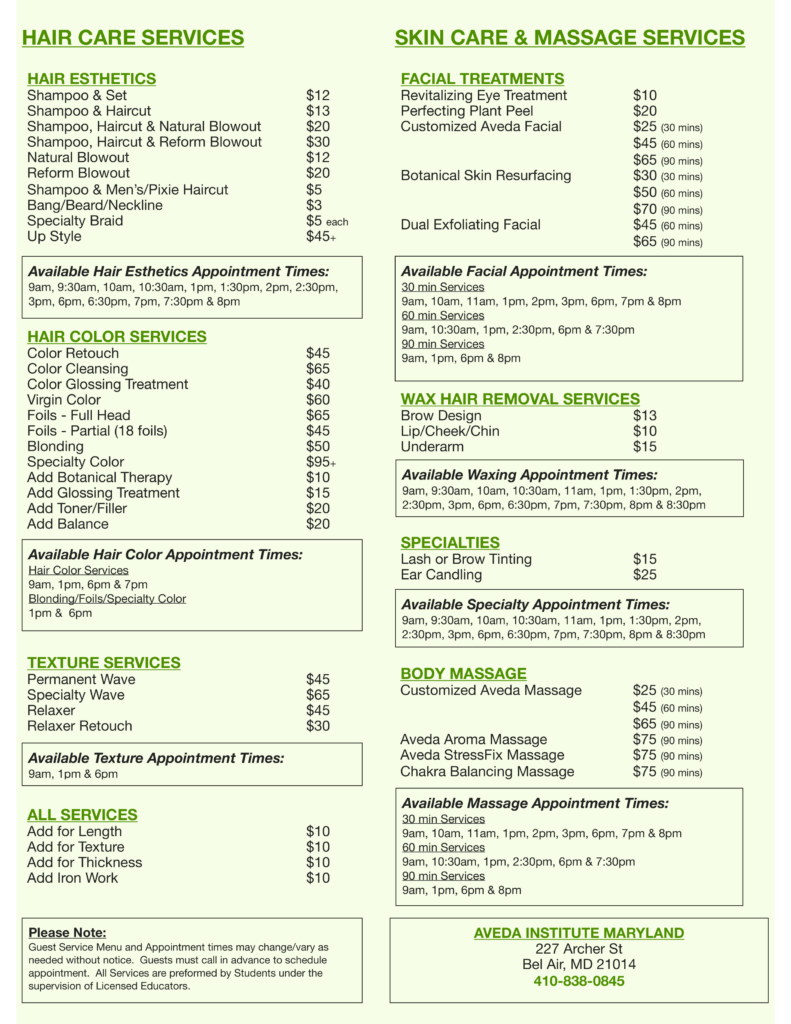 AVEDA Guest Calendar
Guest Calendars are back! Please check out our promos and set your appointment today!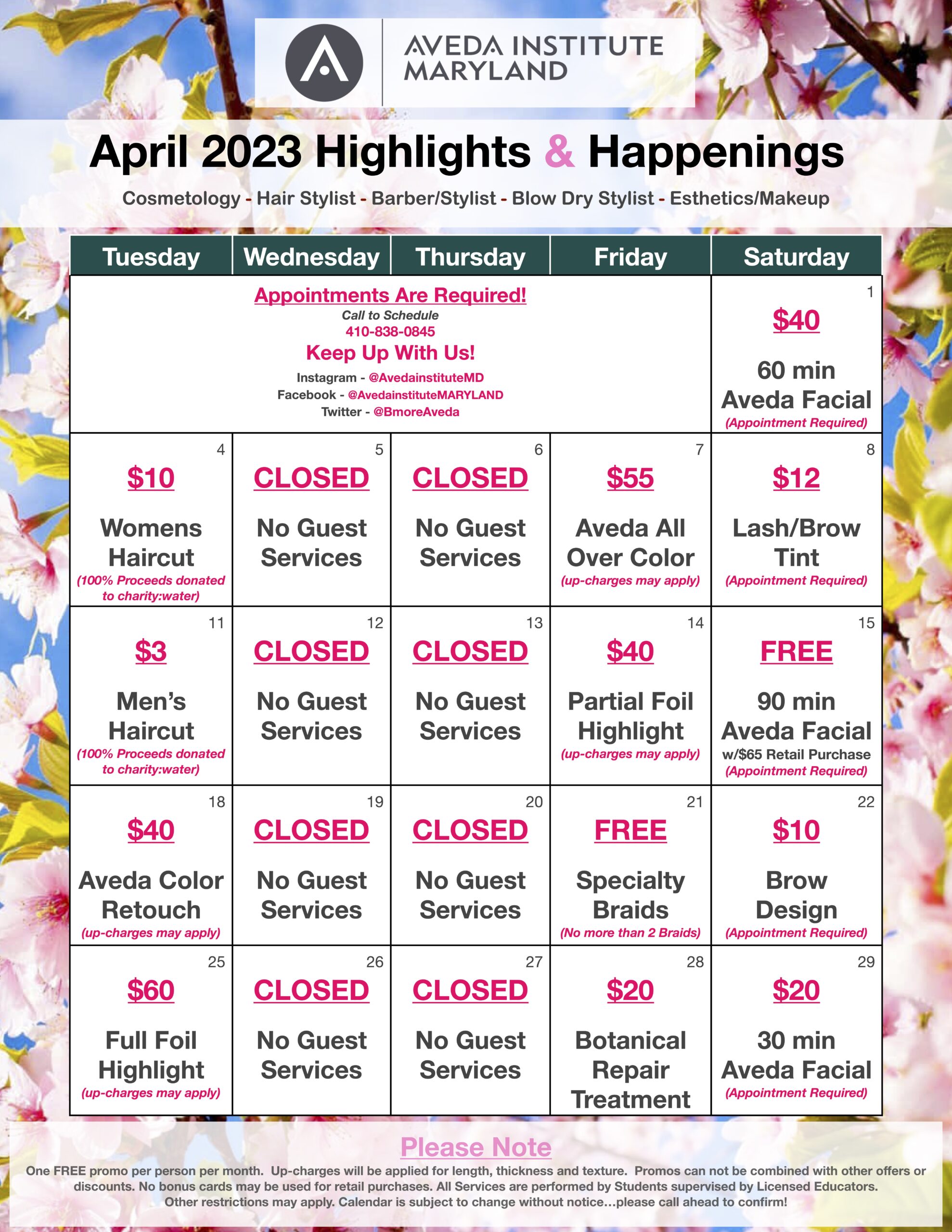 Thank you for reviewing all of our new procedures and Guest Services protocols. Moreover, to help you gather more information that can help add to your safety knowledge, please visit the CDC's Daily Life and Going out page.