Make Aveda your Cosmetology School in Maryland!
Aveda Institute Maryland can teach students the methods and skill sets to start their future in Cosmetology! We teach cosmetology students cutting techniques, skincare, and hair coloring. Our goal at Aveda is for our students to be ready for a future in cosmetology after graduating and sitting for the state board!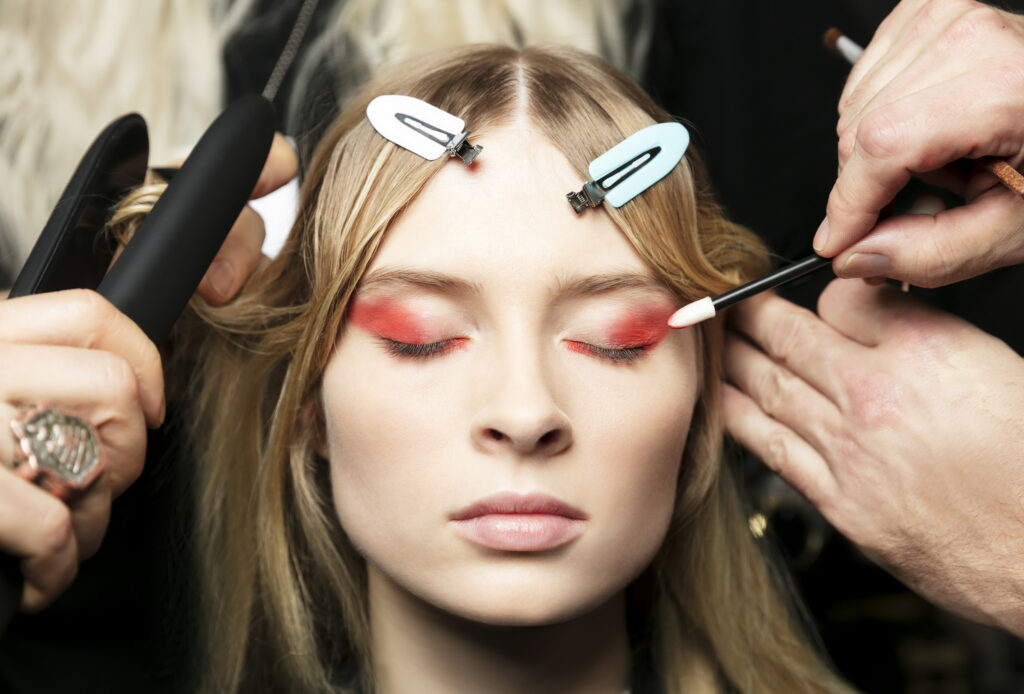 Additionally, cosmetology students have the opportunity to use top-of-the-line Aveda products with naturally derived ingredients. They can gain a thorough knowledge of Aveda products and superb customer service techniques. This program can prepare future cosmetologists to advise clients on how to care for their own hair at home. This means that not only can you know what product is the best recommendation for clients, but also how to market/sell them. More importantly, we are globally aware, and our products are much more kind to the planet than traditional products. This means that Aveda's products are better for the earth, as well as your hair!
About our Program
Aveda Institute Maryland's class sizes are around 15 students per class. We believe smaller class sizes allow each future cosmetologist to receive personalized instruction with close attention to detail. Usually, an aspiring cosmetologist may find that most freshmen courses often contain upwards of 20-25 of their peers.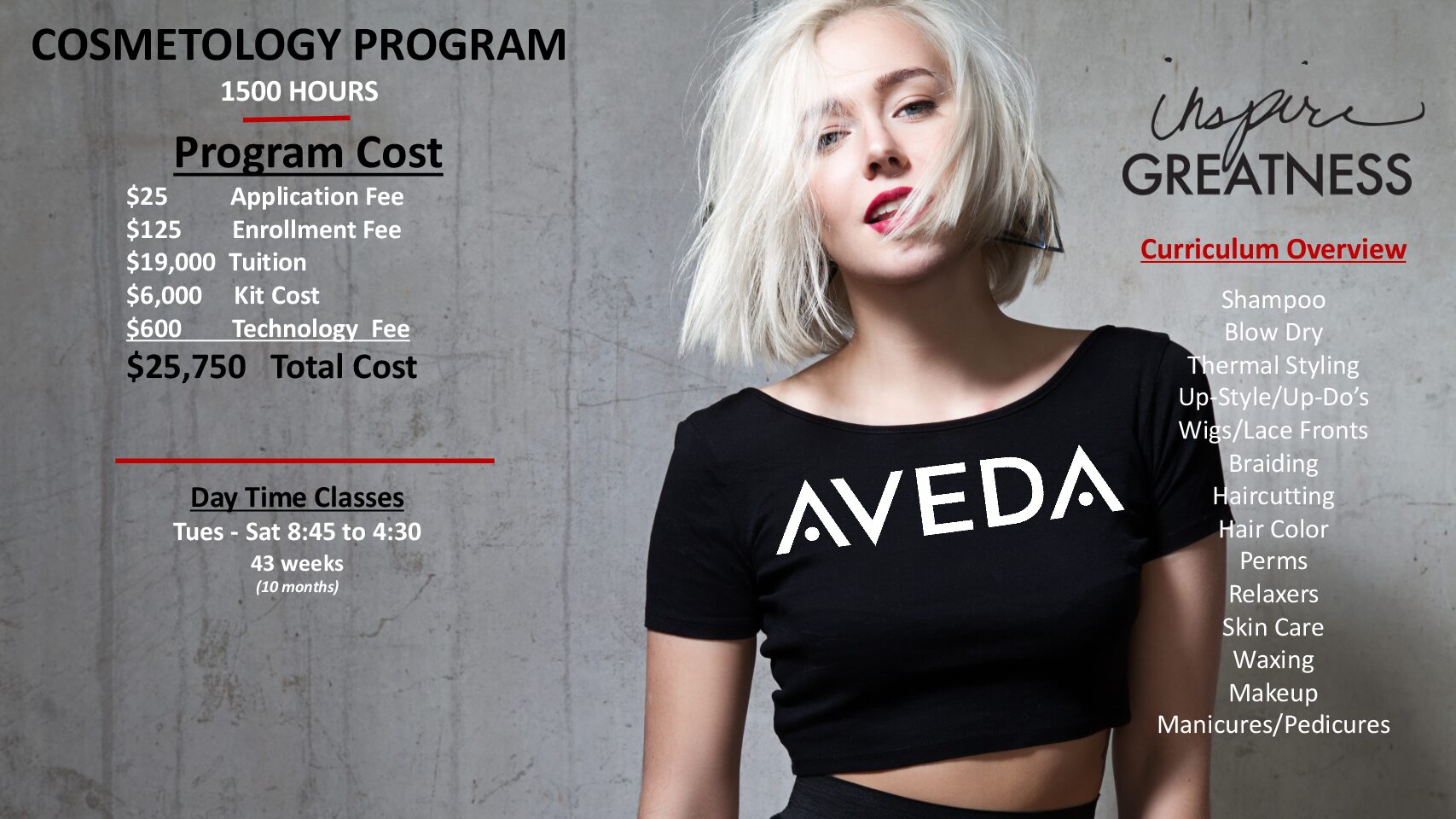 Aveda Institute Maryland's cosmetology school (located near Baltimore) incorporates extensive hands-on learning so future cosmetologists may have a holistic approach to beauty and wellness. Furthermore, cosmetology students are given the opportunity to express creativity and develop natural talent through Aveda's unique and in-depth cosmetology school.
Furthermore, we have a wonderful group of educators with their own specialties and talents. It's rewarding being in a class with teachers who enjoy what they do and love sharing their expertise. Above all, our goal is to have cosmetology students ready to sit for the state board.
The Path of a Cosmetologist
As a beauty school, we strive to serve our students in the best means possible so they have ample opportunity to succeed. In our initial interactions with students during our virtual tours, we get to know students, their career goals, and what program works best for them.
The path of a cosmetologist could lead to many opportunities because of the diversity of the program. By the time cosmetologists are licensed, they have exceptional knowledge in the basics of hair, makeup, nails, and esthetics.
Cosmetology Career Paths
Due to the diversity provided in Aveda's cosmetology program, our licensed cosmetologists have the option of going even farther into many specialized professions like the following.
Freelance hairstylist
Makeup artist
Salon hairstylist
Salon manager
Stage artist
Movie set artist
In the same vein, our cosmetology students can learn extra skills along the way that are not limited to social media, marketing, and photography best practices. This enables future cosmetologists to help increase their following and business presence online through various activities, events, and competitions.
We also host career fairs and assist with job placement in mind. While we do not guarantee employment, we have a strong community network with a high demand for our students no matter the program. For more insight into future careers, check out Aveda's Hall of Fame. Also, if you love hair but more into the styling aspects of hair care, check out our Hairstylist program.
Additional Program Information
After reading all of these awesome things about Aveda's cosmetology school, you may still find yourself wondering if this particular program is right for you. Well, we recommend taking a look at some of the other programs we offer. Although cosmetology is the umbrella under which all of our other programs fall, we do understand if you have a particular focus or career goal in mind. We also offer the Blow Dry Stylist and Esthetics/Makeup programs.
2022 – 2023 Courses Commencing On:
Please contact us if you have any questions regarding any upcoming starting dates. In addition, sign up for a virtual tour to learn more about our programs and campus.
Day Program
July 11, 2023
August 15, 2023
September 19, 2023
October 24, 2023
November 28, 2023
January 2, 2024
February 6, 2024
March 12, 2024
April 16, 2024
May 21, 2024
June 25, 2024
July 30, 2024
September 3, 2024
October 8, 2024
Due to COVID-19, our classes have moved to a hybrid style where our theory is taught online and our practicals are taught face-to-face. Thus, the majority of our tours will be handled virtually to protect future students, and our current students and staff. To illustrate how those tours work, please take a look at "What's a Virtual Tour Like at Aveda Institute Maryland."
Aveda Institute Maryland's Cosmetology School is near Baltimore but located in Bel Air, Maryland. If you need a closer location, please see our Aveda locations.