Rewards of a Cosmetology Educator
The Chanel Story
Being an educator is more than just teaching. To be an educator is to inspire, motivate, and always accept growth. Being in the field of education comes with so many rewarding facets! Many ask, "Well, what are the rewards of being a cosmetology educator? And, what are the benefits?" Today, we would to answer those questions with a little show and tell. Celebrating her 1 year anniversary at Aveda Institute Maryland, here's Chanel's Story!
Mrs. Chanel has been an educator at Aveda Institute Maryland for a year, but has been teaching cosmetology for over two years with 12+ years experience in the field. Not only are we celebrating her one year commitment to molding and shaping future cosmetologist at our institute but also her achievements as an educator.
Our purpose in sharing this with you is not to brag about the awesomeness of our educators (even though they are awesome). Instead, we hope to inspire future educators, like you, to take the next step in their career!
The field of cosmetology education is about helping others discover their dreams and also honoring self-defining moments that educators experience. To be an educator is to nurture and create a safe learning environment for all students to grow. Every day, as students realize their potential, an educator also discovers the rewards of living in and having a purpose-driven career.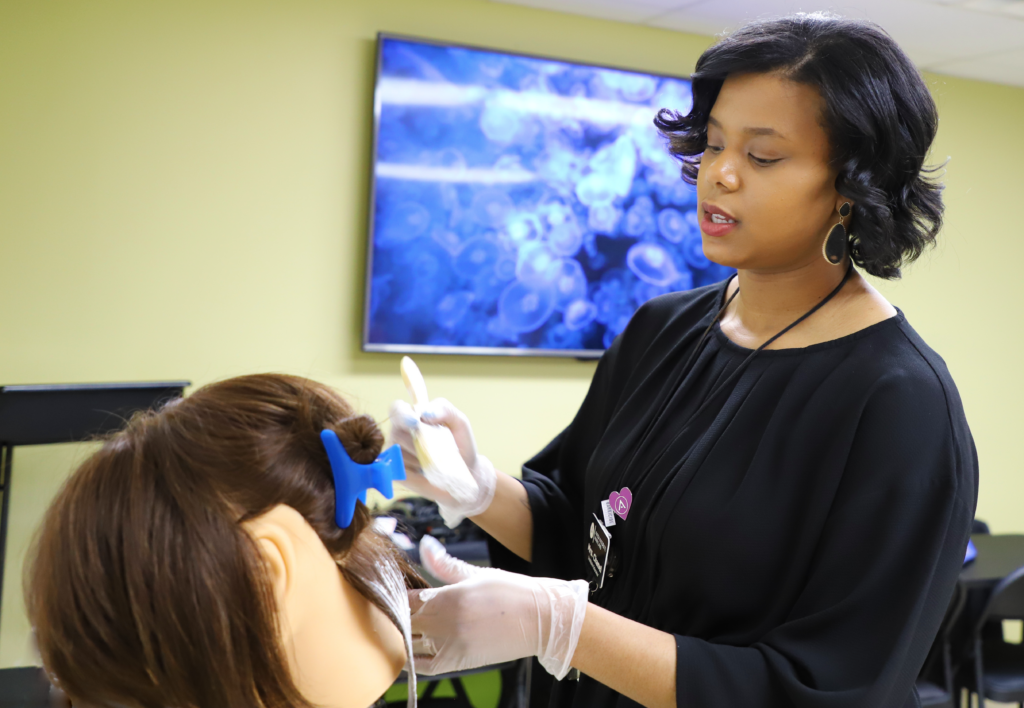 Mrs. Chanel's Road to Cosmetology
Opportunities are created– taking a leap to achieve your dreams is always worth it. Mrs. Chanel is a woman who never ceases to reach for the stars and seizes every opportunity presented to her. From a tender middle school age, Chanel began curling and braiding for family, friends, and neighbors all on her own.
What inspired her to do hair, she modestly shared, was the importance of having neat hair in her household, "Growing up, having your hair done before going out was very important. You could not leave the house unless your hair was brushed to perfection." She laughed as she revisited those memories, "My grandmother and mother were instrumental in helping to motivate me along the cosmetology path."
Recognizing her daughter's passion for hair, Chanel's mother discovered that her daughter's high school offered a cosmetology vocational track. With her mother's support and grandmother's guidance, Chanel decided to pursue cosmetology.
Since then, Chanel has never looked back! Graduating from high school with her license will be one of her many great achievements. Taking every opportunity presented to her, she learned industry-centered techniques and skills from many diverse spas and salons.
Chanel's drive always kept her moving and learning! In the midst of her career, she decided that her next awesome adventure would be to teach cosmetology. And, why wouldn't she? As a cosmetology educator, she would combine her love for teaching and her love for the beauty industry.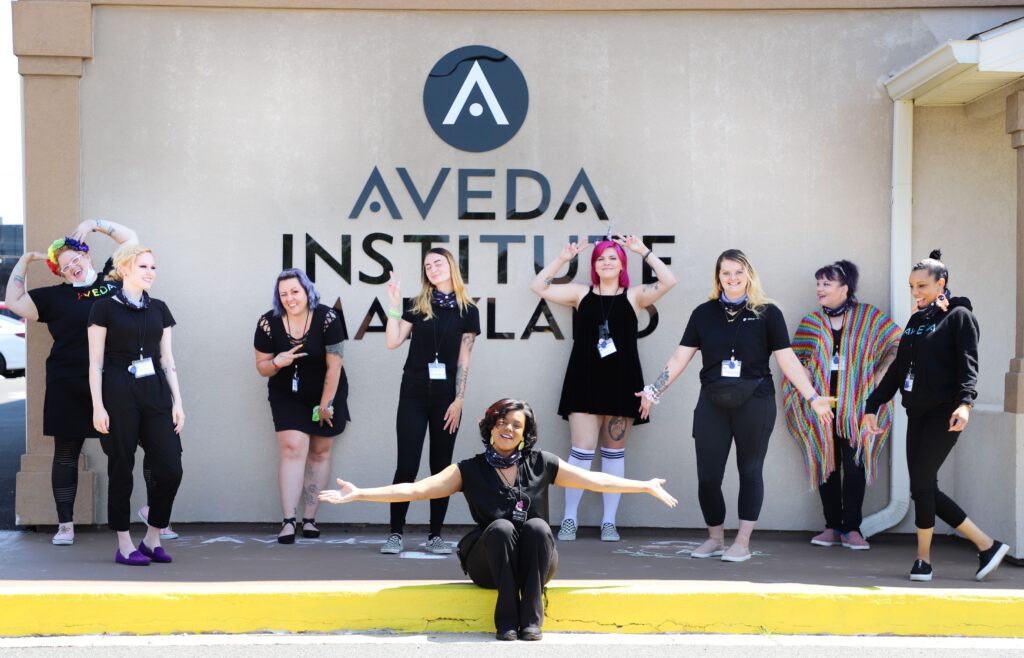 What can make a successful Cosmetology Educator?
What makes Chanel a successful educator is the very fact that she seeks to continually better herself so that she can be much more useful to her students. Chanel recalls an obstacle that she and one of her classes faced. The formidable foe, in that case, was the color system and helping her students get a better understanding of it. After a day of trying, she went home and studied! She re-visited the color system on PurePro and discovered different methods upon which to teach it to her students.
After applying her new teaching strategies, her class was able to grasp the topic and many of her students received compliments on their hair coloring/styling abilities. That experience made a very proud cosmetology educator! An educator who never gives up on her students and continues to persevere until she feels like they are ready for their next step.
How Rewarding is Being a Cosmetology Educator?
There are many rewards in watching your students grow and witnessing their aha moments. From Chanel's first initial meeting with students to their graduation, she strived to help them "overcome their fears and guides them" acquiring the skills and techniques essential to becoming a successful cosmetologist. "That is why I teach, " she exclaims when expressing her love for seeing her students succeed. Mrs. Chanel believes that if her students leave learning one thing from her, then "I am beyond satisfied!"
As a noteworthy lesson, the rewards of being an educator comes from two basis: (1) watching your students flourish and receive recognition for their own achievements and (2) realizing you've grown right along with them. Chanel started a year ago as a fundamentals teacher and is now a Team Leader & Texture Coach. You've got to admit– that's a lot to accomplish in a year! Every extra mile she took not only benefitted her students, but also benefitted herself!
The Difference in Working at Aveda
Aveda Institute Maryland is a place where not only students grow but so do our educators. Our mission incorporates the care of the world and that definitely means our educators. Moreover, we aspire to promote self-care, development, and change. Nothing beats working in an environment that puts educators' and students' needs first.
So, ready to make the move to become an educator? Call now!
Like & Subscribe to our Youtube!
Aveda Institute Maryland
227 Archer Street
Bel Air, Maryland 21014