Do you have a passion for hair and wish to enter the beauty industry? If yes, then a career in the beauty industry might just be perfect for you. The first step to starting your future in hair is to enroll in beauty school and start your beauty education.
At Aveda Institute, Maryland, we offer multiple hair-focused programs that are designed with your success in mind. Two of our most popular programs are our cosmetology and hair stylist programs. However, you may be wondering, what are their differences? How are they similar? Which one should you choose? Continue reading to find out and take our quiz to find out which of these two hair programs would be perfect for you!
Our Cosmetology Program
Cosmetology study and application of beauty treatments. Branches of cosmetology can include hair styling, skincare treatments, and makeup applications. During our cosmetology program, you can learn:
Haircutting
Perm
Hair coloring
Waxing
Makeup Application
Skincare Treatments
Manicures/Pedicures
And more!
Our cosmetology program is designed with student success in mind. Our curriculum incorporates extensive hands-on learning so future cosmetologists may have a holistic approach to beauty and wellness. Furthermore, cosmetology students are given the opportunity to express creativity and develop natural talent through Aveda's unique and in-depth cosmetology school.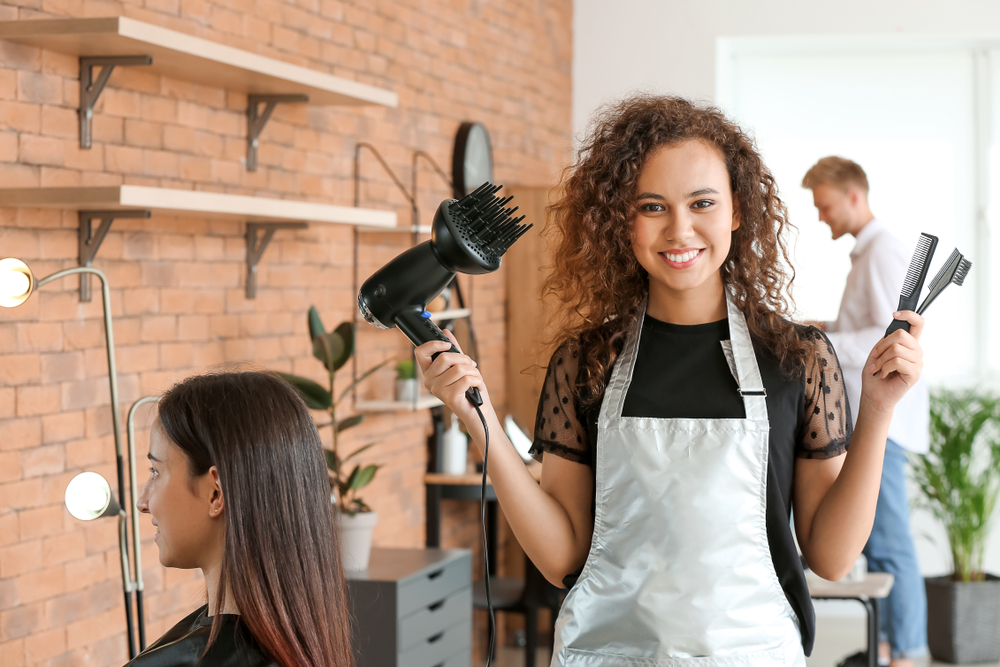 Our Hairstylist Program
A hairstylist is a person whose occupation is to cut or style hair in order to change or maintain a person's image. This is achieved using a combination of hair coloring, haircutting, and hair texturing techniques. Some things you can learn during our hairstylist program include:
Shampoo
Blowdry
Thermal Styling
Styles/Up-Do's
Haircutting
Hair Braiding
Hairstyling
Perms
And more!
Like our cosmetology program, we believe in a hands-on approach to instruction. With that in mind, our future hairstylists may learn to perform hair services such as shampooing and texture care. Subsequently, they will also generate a rich knowledge of Aveda products and superb customer service techniques.
Which Program is Right For Me?
If you're still not sure which program you'd like to enroll in, then take our quiz below! The goal of this quiz is to help you see if our hairstyling or cosmetology is right for you.
Ready to Get Started?
If you're ready to take the next steps and join the beauty industry, then consider Aveda Institute, Maryland to help you with your beauty education. We strive to give our students a modern education that can help prepare them for their future.
Call us today to schedule a virtual tour and get the information you need to start your education in a program right for you.