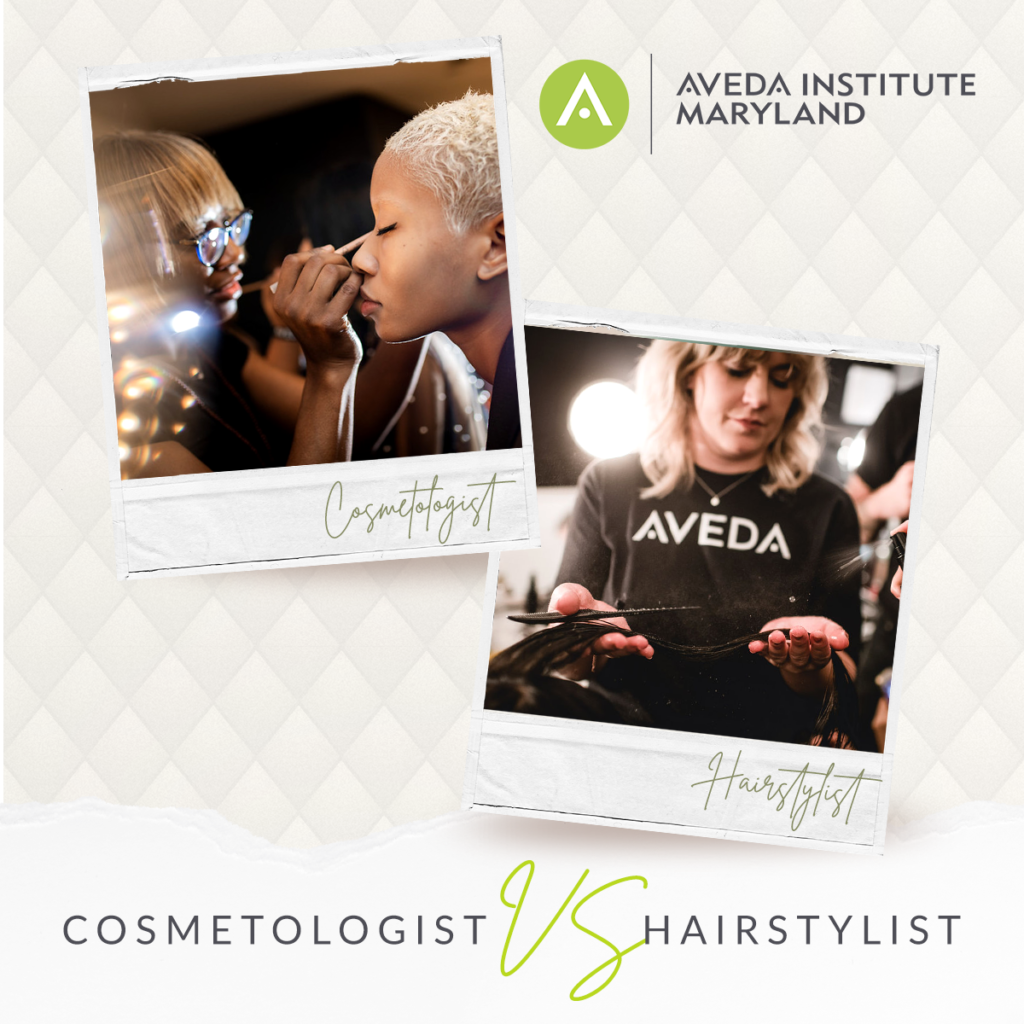 Thinking about starting beauty school soon? That's great! Beauty school is the exciting first step to your future in the beauty industry. If you've been doing some research, you've probably come across the term "cosmetologist". You might be wondering, "Isn't that the same thing as a hairstylist?" While hairstylists and cosmetologists have similar goals, they are actually very different. Keep reading to learn more about the differences between a cosmetologist and a hairstylist!
Cosmetology vs Hairstyling: What's the Difference?
As mentioned above, there are a lot of similarities between a cosmetologist and a hairstylist. They both have a focus on hair, do hair coloring, and both have a basic understanding of product chemistry. However, there are a lot more differences, making them completely different professions in the beauty industry.
The difference between a hairstylist and a cosmetologist is that a hairstylist only focuses on hair services and a cosmetologist can branch into other beauty services, such as skin or nails. While cosmetologists do focus on hair, they can also provide other services such as makeup application, waxing, and more!
Let's take a deeper dive into what both cosmetology and hairstyling are!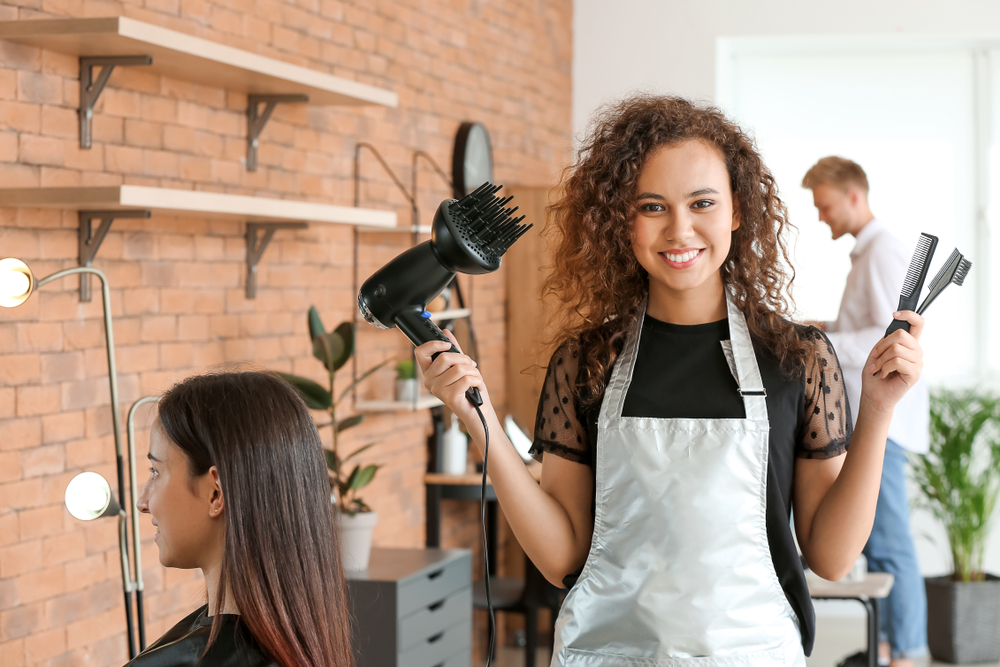 What is Cosmetology
Cosmetology is the study and application of beauty treatments, meaning cosmetologists learn the skills of beautifying hair, skin, and nails. A licensed cosmetologist can learn and provide a wide variety of different services to their clients, but the goal remains the same: To help people feel as good as they look.
Arguably, one of the best parts of becoming a cosmetologist is the different skills you'll learn and the different services you can provide. If you have a passion for hair, you can become a hairstylist. Makeup application more your thing? Great! You can become a cosmetologist that focuses on a makeup specialty.
What Does a Cosmetologist Do?
Cosmetology has a deep history in the beauty industry and has shaped a lot of the trends that you see today on your social feeds. During their time in cosmetology school, a cosmetologist can learn a variety of different services including:
Hairstyling and Haircutting
Coloring Services
Texturing
Makeup Application
Skincare Services
Nail Services
These are just a few of the services that cosmetologists can learn while in beauty school. In fact, at Aveda Institute Maryland, students who enroll in our cosmetology program can learn all of those services and more!
What is Hairstyling?
The dictionary defines hairstyling as the action or skill of cutting or styling hair. Like a cosmetologist, you'll learn services and techniques that are centered around clients' hair. While hairstyling may be centered around the hair, you'll still get the satisfaction of helping people love their looks.
If you have a passion for hair and want to only focus on hair, then we recommend looking into a hairstyling program. Here at Aveda Institute Maryland, our hairstyling program gives students the opportunity to learn a wide variety of hairstyling techniques and practices. We offer training courses that focus on aspects of cosmetology without an in-depth look at other facets of the beauty industry.
How Are They Similar?
Now that you know the differences between the two, let's go over how similar. Regardless if you want to become a cosmetologist or a hairstylist, they are both licensed professionals that can help anyone with their hair. Both these professionals underwent courses and secured their licenses by displaying expertise in their areas.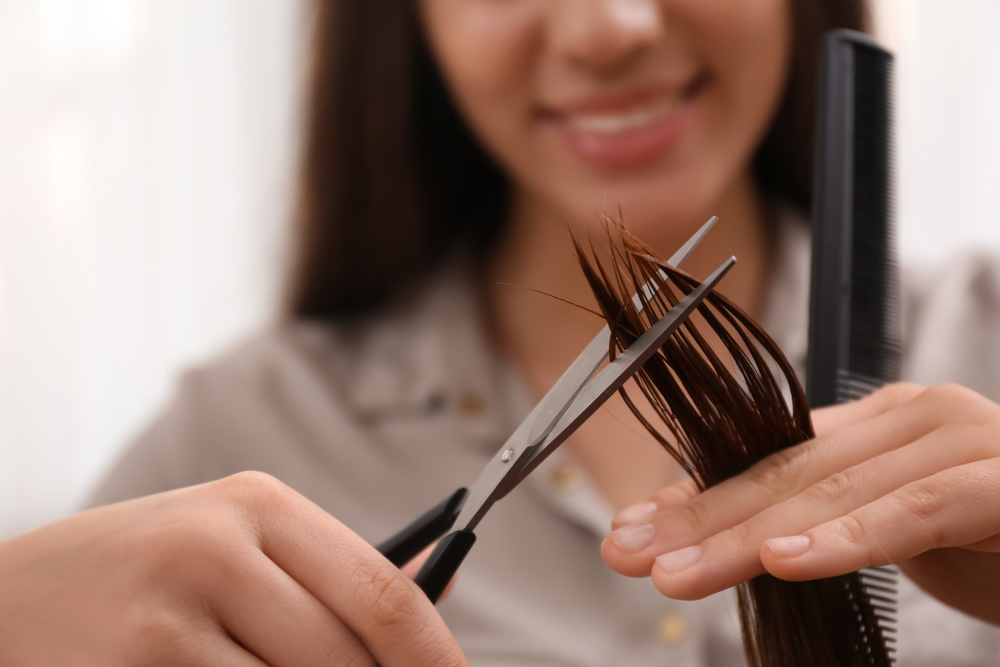 While the most notable similarity between the two is doing hair, both these professions typically include a passion for beauty and the industry. The goal of anyone in the beauty industry should be to help people achieve their beauty goals through the treatments and services they provide. The beauty industry is full of passionate people, ready to help!
How Do You Become a Cosmetologist or Hairstylist?
Whether you are wanting to become a cosmetologist or a hairstylist, the way to do it is through beauty education. In order to obtain your license, you need to go to a beauty school. At Aveda Institute Maryland, we offer both programs in cosmetology and hairstyling.
Our programs are designed with student success in mind and it is our goal to produce graduates who are ready for their future in the industry. If you're ready to pursue your passions and get started with your beauty education, contact us and we'll set up a tour to go over your goals and any questions you may have.