Esthetics/Makeup
Whether graduates are looking to become a skincare specialist, or an Aveda educator, they can rely on the training they received at Aveda Institute Maryland. Our esthetics program can prepare students, from day one, to be a trained skincare professional.
We use Aveda brand skin products to encourage overall wellness during our treatments. These products use the power of plants and modern science to allow our students to create a custom experience for every guest. A skincare line that caters to individuals' uniqueness.
About Our Program
Our program includes in-depth instruction on theory, practice, and a variety of clinical studies on skin care. We give all students instruction using Aveda products, so clients can receive the full Aveda Spa Experience. We offer each student hands-on work, reading assignments, quizzes, live demonstrations, and practice in the lab. Our goal is for students to be 100 percent knowledgeable on all-things skin care and be well-practiced in the spa.
The Path of an Esthetician
While our training can make a student an ideal candidate to practice under the Aveda brand salons and spas, students can specialize. Here are a few careers that esthetics graduates may consider:
Facial/Skin Care Specialist
Waxing Specialist
Wellness Consultant
Aveda Educator
Aveda Freelance Artist
Program Information
600 hours | 17 Weeks for Day-time Classes and 24 Weeks for Evening Classes
The Aveda Institutes also offer an Esthetics Program. Aveda Institute's Esthetics Program teaches skin care, body care, waxing & makeup with an emphasis on high-touch techniques using high-tech delivery during spa clinic treatments. Upon completion of program and Maryland State Test, graduates are ready to succeed as licensed Estheticians.
Program Costs
Tuition: $9,950
Kit Fee (includes books & supplies): $2,150
Application Fee: $25
Enrollment Fee: $125
Tech Fee: $300
Includes:
Application & Enrollment Fees ($150 deposit)
Complete Kit
iPad
Pivot Point E-Book Set
Tuition
State Board Exam Fee
2018 Courses Commencing On:
Day Program – Graduate in 4 Months!
January 8, 2019
March 5, 2019
April 9, 2019
May 14, 2019
June 18, 2019
July 23, 2019
September 3, 2019
October 1, 2019
November 5, 2019
December 10, 2019
Evening Program – Graduate in 6 Months!
January 7, 2019
February 25, 2019
April 15, 2019
June 3, 2019
July 22, 2019
September 9, 2019
October 28, 2019
December 16, 2019
February 3, 2020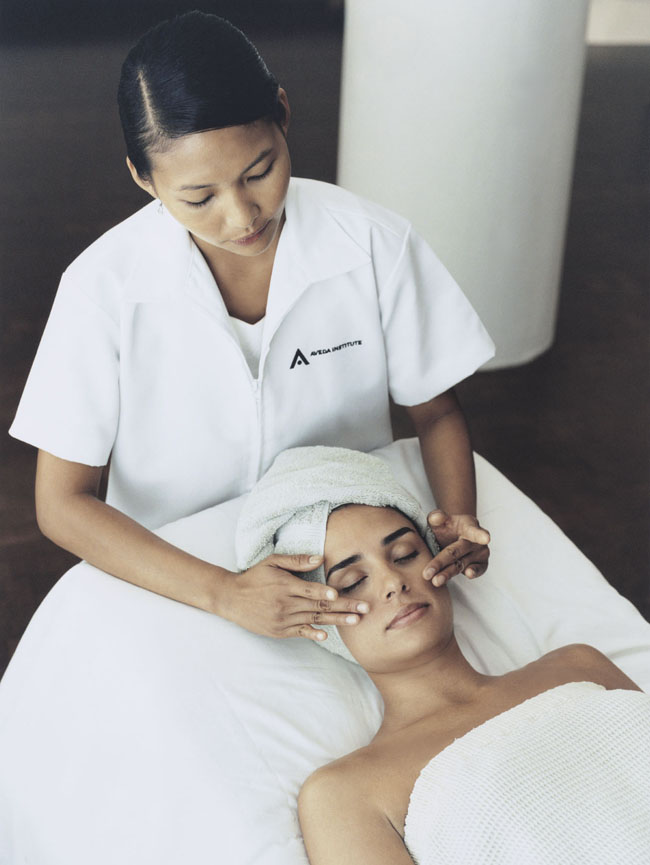 Download our Catalog for more detailed Information